Infographic: 6 innovative ways to reach nurses
The nursing sector is facing huge challenges at the moment, especially in terms of recruitment, as contradictory trends are emerging. We are seeing high rates of retirement coupled with the lowest record of student nurses. So, how do you solve a problem like nursing recruitment?
In our latest infographic, we unveil 6 innovative ways that we regularly use here at TMP, to successfully engage with nurses.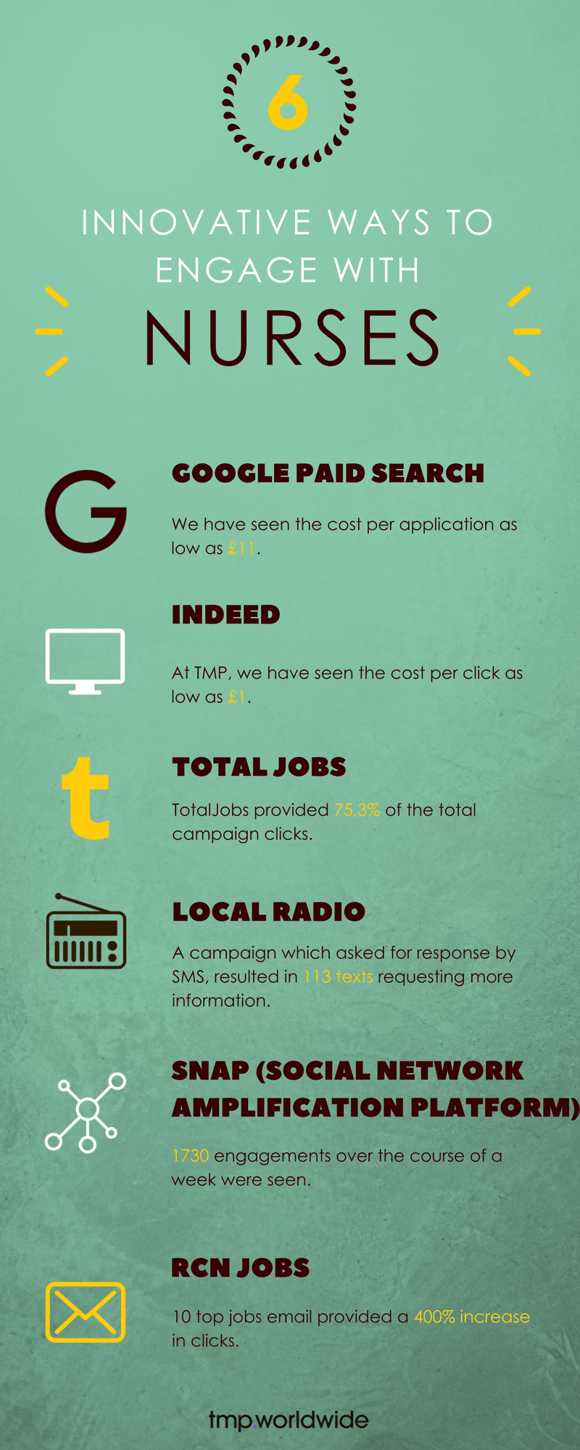 If you would like to chat to someone about your recruitment challenges, please contact:
Liz King or Ally Bernardo at solutions@tmpw.co.uk